Volunteer Opportunities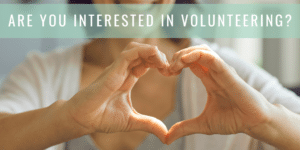 Thank you for your interest in volunteering at the Pregnancy Resource Center of Southwest Florida. We depend heavily on our volunteers and sincerely hope that you will find a place with us!
If you would like to sign up, click on the Serve tab, Employment & Volunteer Opportunities to view a list of all current openings. Click on the link to apply and a member of our team will be connecting with you soon!
For more information, please call our administration office at (239) 217-4838 and speak to a member of our team. Thank you for your support!